**these reviews are for personal use only, I am in no way promoting any certain product**
Travel SystemProduct we used:
Graco Quattro Tour Travel System Stroller – Nouvelle
Why we love this:
When we registered, even after we knew we were having a boy, I saw this travel system and fell in love with the pattern. I knew that the pattern would work for a girl or a boy – who knows if we are going to have another baby but if we do, it might be a girl! So I was thinking long term.
I knew that I wanted a travel system because of the ease of it all. It is so easy to put the car seat in the stroller and go! The stroller is great for walks and has plenty of "storage" space for bags and purses. It was also a tall enough stroller for Jeremy to not feel hunched over while he is pushing Jude. Another plus! The price was right too! 250 dollars for the set, includes the stroller, the car seat and 1 car seat base. The reviews on this item were always really high so that was another reason why I opted for this one. Funny that one of my friends Nikki also has this travel system! Great minds think alike!!
If you choice a Graco or not, I would always recommend a travel system. All in one!! Works so well. Now hopefully little turtle will stay in this car seat for awhile!! We are at least hoping until after Christmas! We will see!! ;O)
Good!!! PacifiersProduct we used:
Philips AVENT BPA Free Contemporary Freeflow Pacifier - 0-6 Months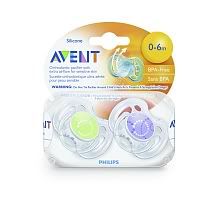 Why we love this:
Oh man! You have to find the right pacifiers if you are going to use them. Jude gets so upset with the "wrong" ones! LOL Silly boy! So these are the ones that he likes the best, especially the ones that do not have the little handles on them. We have tried so many other types because we got them for our showers but they just don't cut it. He really isn't attached to the pacifier but when he is crying, usually in public, we do use one. Anyways, don't be alarmed when your little one decides that he hates one brand or type. Try another if you are determined to have a plug when you need one! HA! Like us! Plug the hole!! :O)
Milestone stickers Product we used:
Monthly Onesie Stickers by BabyShines – go to Etsy.com and find yours!
Why we love this:
Onesies are expensive! These stickers cost 14 dollars for 12 of them. So much cheaper than buying an onesie for each monthly milestone. Oh and they are super cute. There are so many different themes for these so just go to Etsy.com and search monthly onesie stickers. So many cute choices! So every month we put Jude in a white or solid color onesie and prop him up for pictures! A bonus about these stickers is that if you are a scrapbooker you can use them in the scrapbook too. Perfect! Great investment if you ask me! :O)
Sheet saverProduct we used:
Especially for Baby Sheet Saver
Why we love this:
Thank you to "Aunt Heidi" who bought this for us! Because we loved it so much we actually went and bought a couple more. Jude hasn't had many "accidents" in bed so far but it is nice knowing that if he did it would be a quick clean up during the middle of the night! It is hard work changing the sheets on a crib at 2am! This sheet saver is so much easier. Just a little protection from what could be.
Something to leave off the registry?
Diapers – you never know which diaper will work for your little one! Every kiddo is different. We love pampers and HATE Huggies! Live and learn!
Instead of diapers add wipes…all wipes wipe the poo off the bum just the same. Oh and add gift cards. That will help you after that little one arrives.