I wrote this entry for
Woah Momma's
blog. For some reason she can't get it to upload on her blog. Well I am very excited about this entry so I want to share it. I really hope that it will be on Woah Momma's blog too but if not here it is on mine! :O)

Hi there!
I am so honored that I am able to share our life with Jenn's readers. My name is Censie (said like Kenzie), different I know, from
Building Our Story
.
I am the proud mommy of Jude and the happy wife of Jeremy – this last 7 almost 8 months with Jude has been amazing and we love being a party of 3 now!


Who we are:
Jeremy and I met in college. We have been married for 7 and half years now. We live in Denver Colorado and love it! We are both natives of Colorado and have no desire to live anywhere else, Colorado is HOME! I work for a non-profit in Denver that helps abused and neglected kiddos. I love it! I have been at this agency for 5 years now. Jeremy is a social worker and investigates child abuse. He loves it – it is a job that is hard to hear about but I know he is doing such great work. We are very thankful for our jobs and happy that we both like our jobs too.
Jude is 7 months old (almost 8). He was born on June 25th. We love our little Turtle and he is growing so fast and it has been so much fun.





Our Day (Work Day):

5:15am – 6:00am: The alarm goes off at 5:15am (way too freakin early if you ask me!).
By 5:30am I am out of bed and in the shower. Jeremy is getting dressed and ready for the day and ready to walk out the door.

6:00am – 6:15am: Once I am out of the shower and semi-ready we wake up Jude around 6am. Jude isn't thrilled with this wake – up time. He really is a baby that would love to sleep in until 8am every day. Jeremy and I both wake Jude up. It is our little family time in the morning. I pick out his clothes and Jeremy plays with him for a couple minutes and then finishes getting him dressed. While Jude is getting dressed I am doing my hair and makeup.

6:15am – 6:45am: Jeremy leaves around 6:15 for work. Jude plays on our bedroom floor while I get my lunch packed, coffee made, diaper bag packed and morning bottle made. I feed him his bottle, this takes him until about 6:40. One last diaper change, coats on and we are out the door and hopefully in the car by 6:45am.

6:45am – 7:10am: Head to my parents' house – we are so lucky. Both of my parents are retired teachers so they watch Jude full time for us. Like I said we are so lucky and we know it. They do this cost free and love it.

8:00am – 4:00pm: I work. I think of my kiddo a lot. I miss him. I usually blog about him when I am sad for being away. I do know that he is in good hands and having fun with Grandma and Grandpa though.
I work Tuesday through Friday in the office and Monday's I get to stay at home with Jude and work from home. I love that day. We get to play and read and have Mommy/Jude time but I don't have to take a pay cut – I love my work!!
Even better is that Jeremy works 7am-4:30pm Monday through Thursday which allows him to work 8am-12pm on Friday's so he picks Jude up early on Friday's for some Daddy/Jude time!

5:30pm – 6:30pm: Dinner time!! Jude eats with us, we love teaching him about eating together at the kitchen table as a family. Yummy!!

6:30pm – 8:30pm: Jude's play time with his toys and Mommy and Daddy. He also takes a bottle during this time. Just to tie him over until his bedtime bottle.

8:30pm – 9:30pm: Bedtime routine! Yes we do a late routine, I just can't put him down earlier. I know he could go down earlier but I want to spend as much time with him as I can!! Some nights he does go down earlier than this.
Our routine – bath time every other night. Into PJ's, lights dimmed, rockabye baby cd on, read a book, twilight turtle on, bed time bottle and hopefully sleep soon after!

10:30pm – bed time for Mommy and Daddy

So that is our day (work day). We love the weekends by the way! So much more time for family and fun! It would be great if we didn't have to work right? ;O)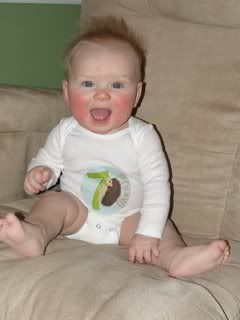 Chores:
Jeremy and I really do work together for most of the household duties. We have never been one of those couples that have set jobs around the house. I am thankful for that. At least once a week we vacuum the house, clean the bathrooms and kitchen. Usually this is done during the work week. And we take turns. On the weekends it is the bigger duties that we attend too. Yard work, laundry and deep cleaning (which we haven't done in a while – on my list!!). I am so thankful for a husband that helps around the house so much. It is great, makes everything easier.

Child Care:
As stated earlier, we are so lucky. My parents watch Jude for us. This makes us feel so much better – being that Jeremy is a Caseworker he sees a lot of kiddos in bad situations in day cares so I don't know what we would have done without my parents. And they live 12 minutes away from us! Great!!! We love them so much for being there for our little Turtle.
My enemy:
WORKING OUT! When do I do it? I can't get up earlier – I would be a crazy woman and I can't stay up later either. I know I have to make time and I really want to work on it. But it really is my enemy now. I hate the thought of not making time for myself to do it. Any tips would be lovely!! Thanks ladies!!


What is the hardest thing about being a working mom?
I miss him so much when I am at work. I think about everything that I could be missing – is he crawling, talking, ect for the first time right now? Oh it kills me to think like that. I have many SAHM friends and I see the benefits they get with being with their kiddo(s) full time and at times I am terribly jealous but then I think about the real world. In order for us to have a SAHP we would have to cut so much out of our life. Financially we can't do it right now and I would rather have some money saved up and live comfortably with Jude and Jeremy than live a life of strain and fear. I also really enjoy what I do and what my agency does for kids in my city. It brings me happiness knowing I am a part of it.

What is your "secret" to making things work?
Take pictures to work, share them with everyone. Brag your butt off about your kiddo. It warms your heart and makes it that much better walking into daycare to pick up your kiddo and see him smile and reach up for you! Make the weekend family time. Make sure that you do take time for you and your SO – it hard, I feel guilty when we go on date nights but I know (deep down) that the date nights are healthy and necessary for us. In fact, we probably need more of those said date nights. Anyone want to babysit? lol


Would you stay home with your kid(s) if given the opportunity?
If I had the opportunity right now to be a SAHM I would do it in a heartbeat!! But I think my dream in the future is to work part-time. That would give me more time to be that mother and wife I want to be but also have the adult interaction I love and also feel like I am financially contributing to our family. And I also love that my son will have a great relationship with my parents. I think that is so special for him. Plus they are both retired teachers, I foresee some early educational interventions! lol

Organization:
I am very organized and I actually feel crazy when I am not overly organized with Jude's things – especially his food. We are not making our own baby food, we are buying. I have decided to buy a month's worth of food – easier on the wallet and time in the story every week. So our pantry is full of Jude food. I love it. It is organized into fruits, veggies, meats and snacks. His laundry is also very organized. This helps me every morning know exactly what needs to be taken to my parents and what he will be wearing throughout the week. Yup you guessed it, I am a planner!

Food:
Unfortunately we have some diet constraints when it comes to food that has changed our normal eating habits. These constraints showed their ugly heads in September with Jeremy's ulcerative colitis. We are still working on some colitis friendly meals so right now we eat what we can piece together; I hope that gets better for his sake and my sake. So, food, is a work in progress in our household!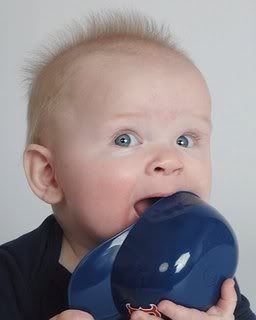 Well that was a lot! I think I am done. Thank you for listing and if you want to know more about our family and see our Turtle grow please follow us!