I know this is late but it is better than never.
Jude's 1st Valentine's Day!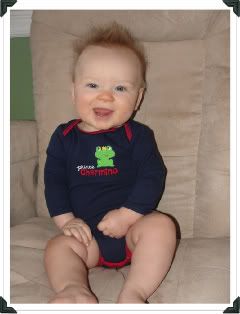 We didn't do much - just had a family dinner out at Old Chicago - yup so romantic!!
I love you Turtle!! xoxoxo
I love you too Jeremy - you are the best husband ever. :O)
***Don't forget to enter the
CSN Stores Givaway!
***