December is here! And in Colorado it came in with a bang! An arctic cold front that is! But what this really means is that it is time for you all to meet Building Our Story's December Sponsors!
A brand new sponsor that I would love for you to support and meet is Micki Bare. Micki Bare is the author of a great children's book called "Thurston T. Turtle Moves To Hubbleville". I am honored that Micki has decided to work with Building Our Story! Towards the end of December you will all have a chance to enter to win a copy (2 available) of this fun book that is signed by Micki!! Now, most of you know our love for Turtles (Jude's nickname) and that is why working with Micki has been so much fun! Please visit her sites below and make sure you check out this book. The future is bright for Micki and Thurston!
And now for my sponsor swaps for the month! Lots of great blogs that you must check out!
Couponing From Florida to Michigan has a lot of great ideas to help you with your couponing experiences. She also posts about blogging and how to make sure you get the most out of your blogging.
Here is her story...
Two short months after our wedding, we had the best Valentine's Day ever. Right before dinner, I had a suspicion so I took a test to find out we were expecting our first baby! On October 25, 2008, we were blessed with our sweet angel, Kendall Lee. We were loving life as a family of three and didn't think things could be any better. We were in for a little surprise when 11 short months later we found out we were expecting again! On June 7, 2010 we were twice blessed with our second perfect baby girl, Sydney Rose. Having two baby girls under 2 is keeping us on our toes, but there is nothing better than the smiles and giggles that fill our house.
Jeremy's art shoppe! Currently up and running! Check him out!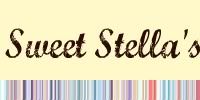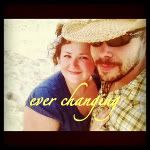 *My Coupon Code = STMMMS53092