Here is your warning - PHOTO OVERLOAD!!! But full of cuteness! ;o) Enjoy!
We had a great Christmas celebration this year with our family. Hope you did as well!
Ready for Christmas Eve Candlelight Church Service. All dressed up!
Trying to get a picture of Jude in front of the tree...yeah didn't work well!
Playing with his nativity scene. He loves it!
Santa came!! Look how excited Jude is!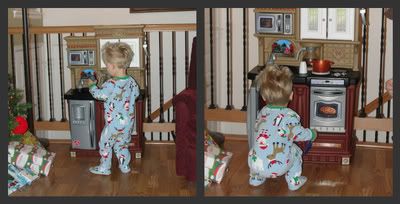 Jude's new kitchen from Santa. He loves it!
So much fun opening presents. Spoiled little boy!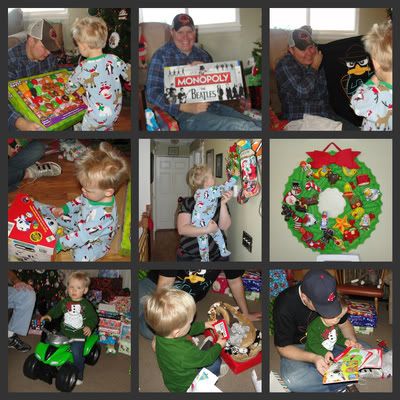 More presents! We had a full day of fun thats for sure!
The adults got to open presents too! ;o)
Avery joined us later Christmas evening. Presents round #4! lol Wow!!
Merry Christmas! Cannot believe it is over!